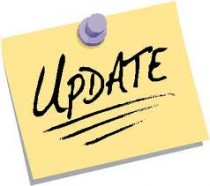 AccountView 9.0E Service pack E
01/09/2011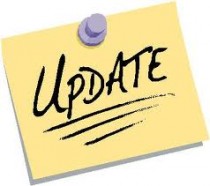 Een Service Pack is een bestand dat u hier kunt ophalen en eenvoudig kunt installeren. Service Packs lossen veelvoorkomende of dringende problemen op en houden uw versie actueel.
Wilt u dat Kreuze Consultancy dit voor u verzorgt? Neem dan contact op.
In dit Service Pack zijn onder andere verbeteringen doorgevoerd die betrekking hebben op Inkomende Facturenautorisatie (IFA) en op het rapport Te factureren abonnementen in de module Abonnementen. Ook is een verbetering aangebracht in de directe bankkoppeling in Centraal cliëntbeheer. Bovendien bevat het alle voorgaande Service Packs voor dezelfde versie. Wij raden iedereen aan om dit Service Pack te installeren. Het Service Pack is 106 MB groot.
Let op! Dit Service Pack is enkel geschikt voor de Nederlandse taal (NL). Het Service Pack voor alle talen (INT) komt half september beschikbaar en is dan hier op te halen.
Een Service Pack installeren
Zorg ervoor dat u op de computer ingelogd bent als beheerder van de computer. Als AccountView geïnstalleerd staat op het netwerk, dan moet u ingelogd zijn als beheerder van het netwerk.
Controleer of u maatwerk gebruikt. Zo ja, neem dan eerst contact op met uw AccountView-partner. Installeer het Service Pack pas als uw Accountview-partner akkoord is. Zie: Hoe controleer ik of maatwerk is geïnstalleerd?
Plaats het bestand op uw desktop (of voer een tijdelijke map in, bijvoorbeeld C:TEMP).
Kies Help/Info. Het versienummer dat u hier ziet moet overeenkomen met het versienummer in de bestandsnaam van het Service Pack.
Noteer het pad dat staat achter Programmabestanden. Bij stap 10 hebt u dit pad nodig.
Zorg ervoor dat niemand anders AccountView gebruikt. Kies Document/Stamgegevens programma/Ingelogde gebruikers om dit te controleren. Een ingelogde gebruiker kan ook een service of andere applicatie zijn. Als u deze gebruiker zelf niet kunt uitloggen, vraag uw systeembeheerder of AccountView-partner u te helpen.
Sluit AccountView.
Voer het bestand uit dat u hebt opgehaald (bijvoorbeeld C:TEMPAccountView_90e_spe_nl.exe). Een eventuele melding van Windows Gebruikersaccountbeheer (Windows User Account Control) kunt u beantwoorden met Ja (Yes).
Volg de aanwijzingen op het scherm.
Heeft u vragen of opmerkingen neem dan vrijblijvend contact op.